Retail Processing Solutions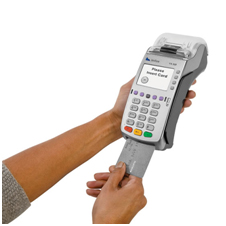 Our line of EMV Certified PCI PED approved desk top terminals take performance to the next level. Our desk top terminals provide superior speed and power in order to offer quick and reliable payment processing via a regular analogue phone line or can be set up as internet processing solutions with the dual com option. Increased memory terminal supports a wide range of value-added applications such as EBT, Gift Cards, and Check Processing. With the New EMV Mandate in effect it's vital you partner with a payment processor who can keep your business compliant with all processing equipment and software required to process transactions in today's regulated environment.
Caliber POS: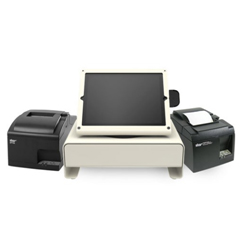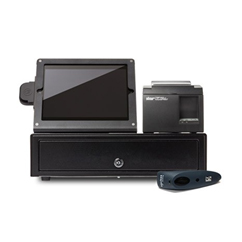 The Caliber POS iPad app sets up in minutes and you can even add a card swiper, bar code reader, & Kitchen printer to turn your existing I-pad into a versatile and powerful mobile processing solution. The Caliber POS lets you provide an entirely new level of convenience to your customers and mobile sales force.
Caliber I-pad POS
Some of the features available:
Affordable Price: All the features you need for one low price includes Robust POS system with integrated payment processing. We have Full Service Restaurant, QSR, and Retail POS software available for various merchant needs.
Customer Database: Know your customers like never before! Our POS lets you track purchase history, contact and other information.
Integrated Card Swiper: Check out customers wherever you are with a simple swipe through the card swiper & bar code scanners.
Advanced Inventory: Your stock numbers update with every sale for true, real-time information, so you always know what's available.
Inventory Lookup: Select product from the inventory list with a screen tap.
Accept On-Screen Signatures: Customers can sign the hand-held terminal with a finger or stylus or you can print a traditional receipt
Built In Marketing Tools: Create, Manage, Send out coupons & newsletters to your customer via email or text
Plus Many More Features!!!!!
Wireless Processing Solutions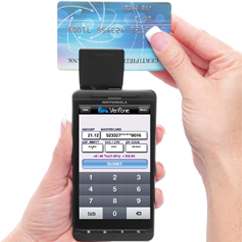 We carry a wide range of EMV Compliant PCI PED approved secure handheld solutions that are fast and secure for merchants "on the go". With electronic signature capture and a wide range of options that enhance functionality, our wireless solutions are the perfect fit for mobile merchants. We support value-added services–including credit, debit, EBT, prepaid, loyalty, gift and proprietary cards. This is ideal for merchant's who take payments at their client's location or sell at outdoor festivals or trade show where a phone line is not available.
We also have the ability to process thru your existing android or iphone using a integrated card swiper. Whatever your needs are we have a solution for you.
Internet Processing Software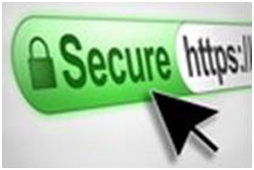 This is the option for any business that sells a product or service using a e-commerce website. It allows both automated processing for website orders and manual processing of telephone, faxed, and mail order sales. In addition, our virtual terminal also allows you to set up automatic recurring billing for merchants who have a monthly subscription service.
Get a Processing
Quote Now